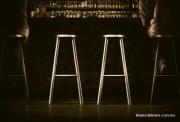 AA MTG Wednesdays presents a Love -n- Happiness Valentines Affair - FREE
FREE ENTRY ALL NIGHT ($7 Valet with stamp / $5 Singha Beer)

DOUGAL (F.A.M.I.L.Y.)
KENJI (Love -n- Happiness)
KELLY CHOI (Bday)
JUSTIN ASHBY (Bday)

Wed Feb 20
SANTIAGO SALAZAR (Underground Resistance, Bday)
ANDREW HONG (6am Group)
CACHE (AA Mtg, Space 748)

Wed Feb 27
SANTOS & CASTRO (Santos Bday)
OLGA ARTEAGA (Bday)
LOUIS HALE (Bday)

Previous Guest were Mr. C, Alix Alvarez, Steve Loria, John Tejada, Lars Behrenroth, Oliver Twist, Thomas Klepper, Eddie B, Holly Adams, Joeshua Wright, Fabian, Jaymystic & more.

===================================

EVERY Wednesday, we invite you to join us for the return of the infamous unparty - AA MEETING!

AA MEETING started at Dinner House M or M Bar, overseeing Thursdays and always hit capacity each week at that legendary LA Speakeasy of 30 years.

People came for the name, people stayed for the music and people returned coz of the vibe.

Enter through the hotel's unmarked white kitchen door at the left of the check-in counter and get ready to be blown away!
More events in Los Angeles